wedding napkins | wedding favors | wedding accessories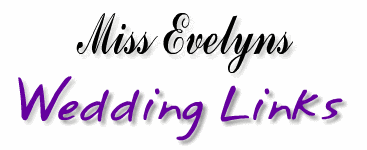 ---
Louisiana Wedding Links
---
Birchcraft Invitations Louisiana
Carlson Craft Invitations Louisiana
Wedding Invitations & Announcements
Get Free Shipping on Orders above $75
code: cjfso75 perfume-worldwide
Haydel's Wedding Cakes - New Orleans
Personalized Wedding Favor Boxes, Cake Bags, Wedding Napkins, for your reception!
Sweet Shoppe Wedding Cakes - Lafayette, LA
Pigeon Caterers - New Orleans
Portobello Catering - New Orleans
Savoie's Catering - Shreveport, LA
Shavers Catering - Shreveport, LA
Forrest Grove Plantation - Denham Springs
Aaron Lane Wedding DJ - Lafayette, LA
Kevin Colangelo Wedding DJ Services Louisiana
Beverly Clark Wedding Accessories
Riverside Limousine - Baton Rouge
Marriage License Information Shreveport, LA
Marriage License Information New Orleans
Marriage License Information Baton Rouge LA
Marriage License Information Lafayette, LA
Marriage License Information Monroe, LA
Party Store - Party Supplies Online
Mardi Gras Beads - Party Supplies
Pagani Wedding Photographer - New Orleans
Magdalen Place - Abbeville, LA
Atlantis Resort Paradise Island, Bahamas
Save up to $500 on Caribbean vacation packages from $320 pp!
__________________________________________

Personalized Holiday Cards - Order Today!
Regions are organized as follows:
Western US - AK AZ CA CO ID HI NM NV OR UT WA
Central US - IA KS MO MT ND NE SD WY
Midwest US - IL IN OH MI MN WI WV
Southern US - AR AL FL GA KY LA MS NC OK SC TN TX VA
Northeastern US - CT DC DE MA MD ME NH NJ NY PA RI VT
EMAIL ADVERTISING INFO NATIONWIDE BUSINESS HOME
Disclaimer: The following information is provided as a service to couples seeking wedding related goods and services. The consumer is encouraged to research any given business to insure that the products and / or services are to their satisfaction. By use of any of the information listed throughout this site, the user agrees to hold the administrator of this page, harmless from any consequence which may arise from utilization thereof. Links are added at the discretion of the web master and not guaranteed.