Order Wedding Supplies Maine Online
wedding napkins Maine | wedding invitations | wedding favors | wedding accessories
Discount Wedding Invitations Maine - 1-2 days shipping time to Maine!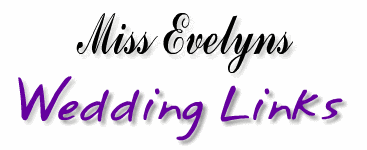 ---
Maine Wedding Links
---
ANNOUNCEMENTS and WEDDING INVITATIONS
Lighthouse Wedding Invitations - Maine
Beach Theme Wedding Invitations
Discount Wedding Invitations & Announcements from The Party Block
Davines Hair Care Products - New York
Wedding Cakes by Jan - Bangor, Maine
Franks Wedding Cakes - Bangor, Maine
ORDER
Personalized Wedding Cake Boxes, Cake Bags, Wedding Napkins, Cake Knives for your reception!
Personal Touch Catering - Maine
Dana Lavertu Wedding DJ Service, Bangor, Maine
Jim Casey's Wedding DJ Service - S. Portland, Maine
Henry's Bridal - Bangor, Maine
Cheap Wedding Dresses for Brides
Really Super Jewelry, Really Super Prices. Shop SuperJeweler.com today!!!
Marriage License Information - Bangor, Maine
Marriage License Information - Bath, Maine
Marriage License Information - Portland, Maine
Personalized Party Napkins and Favors
Doyle Wedding Photographer - Portland, Maine
M's Photography - Maine Wedding Photographer
Schmidt Wedding Photographer - Bangor, Maine
Zwickerhill Wedding Photography - Portland, Maine
Click Here for the Best Hotel Reservation Deals!

Regions are organized as follows:
Western US - AK AZ CA CO ID HI NM NV OR UT WA
Central US - IA KS MO MT ND NE SD WY
Midwest US - IL IN OH MI MN WI WV
Southern US - AR AL FL GA KY LA MS NC OK SC TN TX VA
Northeastern US - CT DC DE MA MD ME NH NJ NY PA RI VT
EMAIL ADVERTISING INFO NATIONWIDE BUSINESS HOME
Disclaimer: The following information is provided as a service to couples seeking wedding related goods and services. The consumer is encouraged to research any given business to insure that the products and / or services are to their satisfaction. By use of any of the information listed throughout this site, the user agrees to hold the administrator of this page, harmless from any consequence which may arise from utilization thereof. Links are added at the discretion of the web master and not guaranteed.